Chapter Officers
Sydney Grill
President
Sydney is a second year student studying Marketing here at UC. She loves to go on yoga and cycle sister dates and enjoys laughing on the front porch of Beta Rho on sunny days. Kappa has given Sydney an incredible support system and everlasting friendships that make college here at UC a truly amazing experience. She has become a stronger leader, better friend, and is constantly inspired all thanks to the lovely gals of Beta Rho.
Riley Tanner
Vice President of Standards
Riley is a fourth year majoring in Communication Sciences and Disorders, along with a certificate in Deaf Studies. You can often find riley studying at the kitchen tables of kappa or grabbing food with friends at restaurants around Clifton. Kappa has given Riley life long friendships and countless opportunities to grow professionally and as an individual. Being apart of Beta Rho has allowed her to be surrounded with strong women who inspire her to work hard everyday.
Brooke Frazier
Vice President of Organization
Brooke is a fourth year studying accounting and finance. She loves Cyclebar, training for a half marathon, messing up straight forward baking recipes just to put my own twist on them, and traveling! Because of kappa I have had so many laughs with the house girls and made some of my best friends
Marielle Buquo
Vice President of Academic Excellence
Marielle is a third year studying Finance and Accounting. Outside of Kappa you can find Marielle studying with sisters, co-oping or teaching fitness classes. Marielle is deeply grateful for the connections she has made within Kappa. By being immersed in a community of such powerful and inspiring women she has learned to embrace her true sense of self and strive towards greatness. She continues to look forward to the next few years making strong friendships and growing both personally and professionally.
Nicole Reid
Treasurer
Nicole is a rising third year majoring in Accounting (& still deciding if she should pick up a Finance double major). She loves to travel, play tennis with her family, eat Raising Cane's, and podcast with one of her best friends. Kappa has given Nicole so many opportunities and best friends that she will forever be thankful for. She is inspired every day by the diverse group of girls that make up the Beta Rho chapter and she continues to look up to so many amazing ladies in she has had the opportunity to meet <3. Not only has she been able to experience what dinner is like with 150 other ladies & all of the fun events that the chapter puts on, but she also appreciates the friendships, group cries, and special moments that will never be forgotten. Kappa is a lifelong support system for Nicole and she can't wait to see what the next two years in Kappa have in store for her!
Lucy Mathis
Marshal
Lucy is a third year studying international business and political science with a track in pre-law! She loves hanging out at kappa with all her friends but you could also probably find her in the library doing homework! You'll also find her with an iced coffee in hand while always being the earliest person to arrive. She loves taking naps and especially loves cuddling with her cat. She is so grateful to have found Kappa as a forever home, it has made her into a much stronger and confident woman. She am blessed to be surrounded by such amazing women every single day.
Carrie Cramer
Education Chairman
Carrie is a third year majoring in Nursing from Dublin, Ohio. When she's not busy studying for exams or working at the hospital, she enjoys traveling, boating, and spending time with her friends and family. Kappa has had such a positive impact on her and has helped her grow into the person she is today. Her favorite memory was getting two littles this past year. Her favorite part about kappa is the strength and support that the sisterhood has to offer.
Shelby Mecklenborg
Morgan Widdoes
House Chairman
Morgan Widdoes, early childhood education senior. I've loved serving on Beta Rho's chapter council as VPO and house chair the past two years. I have learned so much about our chapter and myself in these leadership roles. Additionally, kappa has given me a home away from home, filled with the best of friends I could have ever asked for! Living in has been my favorite part of college so far! I am forever grateful for the amazing memories here with my sisters. Random hobbies If you need them: probably exploring a new coffee shop, playing intermural soccer, or in the classroom
Katelyn Egbers
Membership Chairman
Katelyn is a forth year studying Organizational Leadership and Finance. She loves to spend time with friends and family but you can find her with her three dogs more often than not. Kappa has been a place Katelyn has been able to call home for the past few years. It's made a huge campus feel small, and it has allowed her to have such a supportive group of girls through her college journey. She is so excited to be graduating in a year and ready to work in the field of HR!
Bailey Bathalter
New Member Chairman
Bailey is a fourth year Real Estate and Marketing major. If she's not out exploring Cincinnati with friends you can find her with the party rocker singing karaoke. Kappa has given Bailey a better way to stumble through life, a faster way to figure it all out and a way to be a part of something that has become a part of her. One of her favorite aspects of Kappa is how everyone is constantly encouraging you to be your best self. Being a part of this chapter has shown her what it means to be a "girl boss" and what it means to be a friend/sister. Kappa has made her a better person and has given her more than she ever thought.
Annie Fletcher
Panhellenic Delegate
Annie is entering her third year in the college of nursing. Some of her hobbies include hanging out with friends, going on walks, and eating skyline. Kappa has given her the best friends and the confidence that she can be successful in the future. It has surrounded her with people she aspires to be. One of Annie's favorite kappa memories was this past formal the weekend before quarantine started. Kappa has built her into a strong woman and pushed her to be the best version of herself.
Morgan Farmer
Philanthropy Chairman
Morgan is a second year majoring in Nursing. When not busy studying, you can find her at Orangetheory, Chikfila, or shopping with friends. Kappa has provided her with the bestfriends that she can now call sisters. One of Morgan's favorite aspects of Kappa is being surrounded by such inspiring people that always encourage her to he her best self. Being a part of this chapter has motivated her to be the best she can be and that she can accomplish anything she puts her mind to. Kappa has brought her the perfect home away from home during her college years, and she could not be more grateful.
Lindy West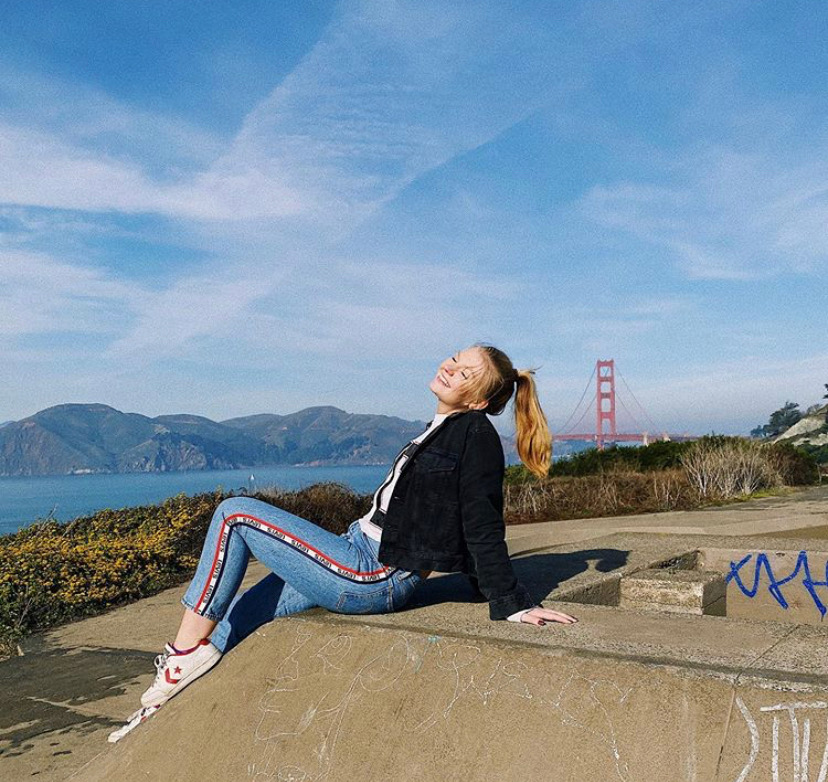 Public Relations Chairman
Lindy is entering her 4th year with an Industrial Design major and a Marketing minor. In her free time she loves exploring new cities, hanging out with her sisters, and going to workout classes. Her favorite part about Kappa so far has been living in the house with 30 of her sisters and best friends and making memories that will last a lifetime.
Kelsey Plogmann
Risk Management Chairman
Kelsey is a third year studying Nursing! When she isn't studying for exams or in clinicals, she spends as much time as she can with her Kappa friends. Kappa has given Kelsey a place to call home with people she knows will support her no matter what. She is constantly inspired by the hard work of her sisters! She is very excited to live in the house this year and looks forward to making more great memories!